From 1 July, for instance, Wilma van Wezenbeek will start as the second captain of transformation for the Digital Educational Resources hub. Also, Bram Enning and JaapJan Vroom have started as captains of transformation of the Data and AI pilot hub, and all pilot hubs now have a project manager. Find out who they are below!
Digital Educational Resources
Wilma van Wezenbeek (captain of transformation)
Wilma van Wezenbeek currently works as director of Student and Educational Affairs at VU University Amsterdam. It is a change in her career path after working for 14 years in the academic library world and 12 years in academic publishing. What has not changed is her passion for open science and open access.
Her (inter)national involvement in these areas has been intensive. It is important that other support units within higher education, besides libraries, also understand, embrace, and support what needs to be done to achieve open research and education. This is what fuels her drive at the Open Universiteit.
Wilma has been living in Delft with her partner and two children (her eldest son has moved out of the house) since studying at TU Delft. Nice to know: Wilma plays in two bands, one of which (Guano) is celebrating its 35th anniversary this year.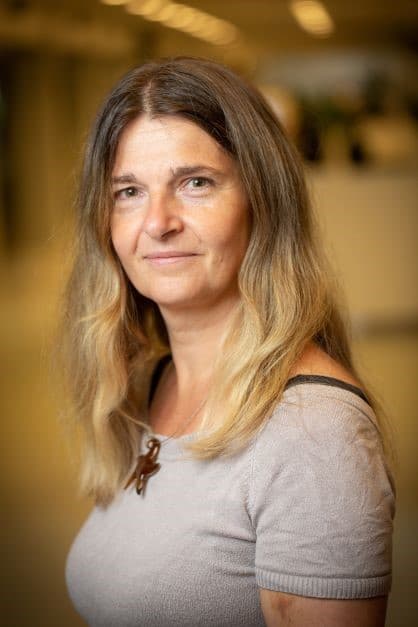 JaapJan Vroom (captain of transformation)
JaapJan Vroom has been working in vocational education and training schools for over 30 years, in many different roles. Starting as a social studies and communication skills teacher, he later became a trainer, team leader and advisor on educational innovation & technology-supported learning, among other things. In 'Doorpakken op Digitalisering', JaapJan spearheaded Data-supported Education. In 2022, he won the SURF Education Award.
In recent years, JaapJan has been working on designing and sharing digital educational resources and using educational data in the educational process. The realisation that a successful innovation process by education ultimately requires asking the right questions, even if they are often only latent, is a driving force in his work. Since mid-2023, JaapJan has been working as a policy advisor for MBO Digitaal and a captain of transformation at Npuls.
If you are cycling along the river IJssel in Zwolle, you might run into him along the floodplains, running or walking his dog.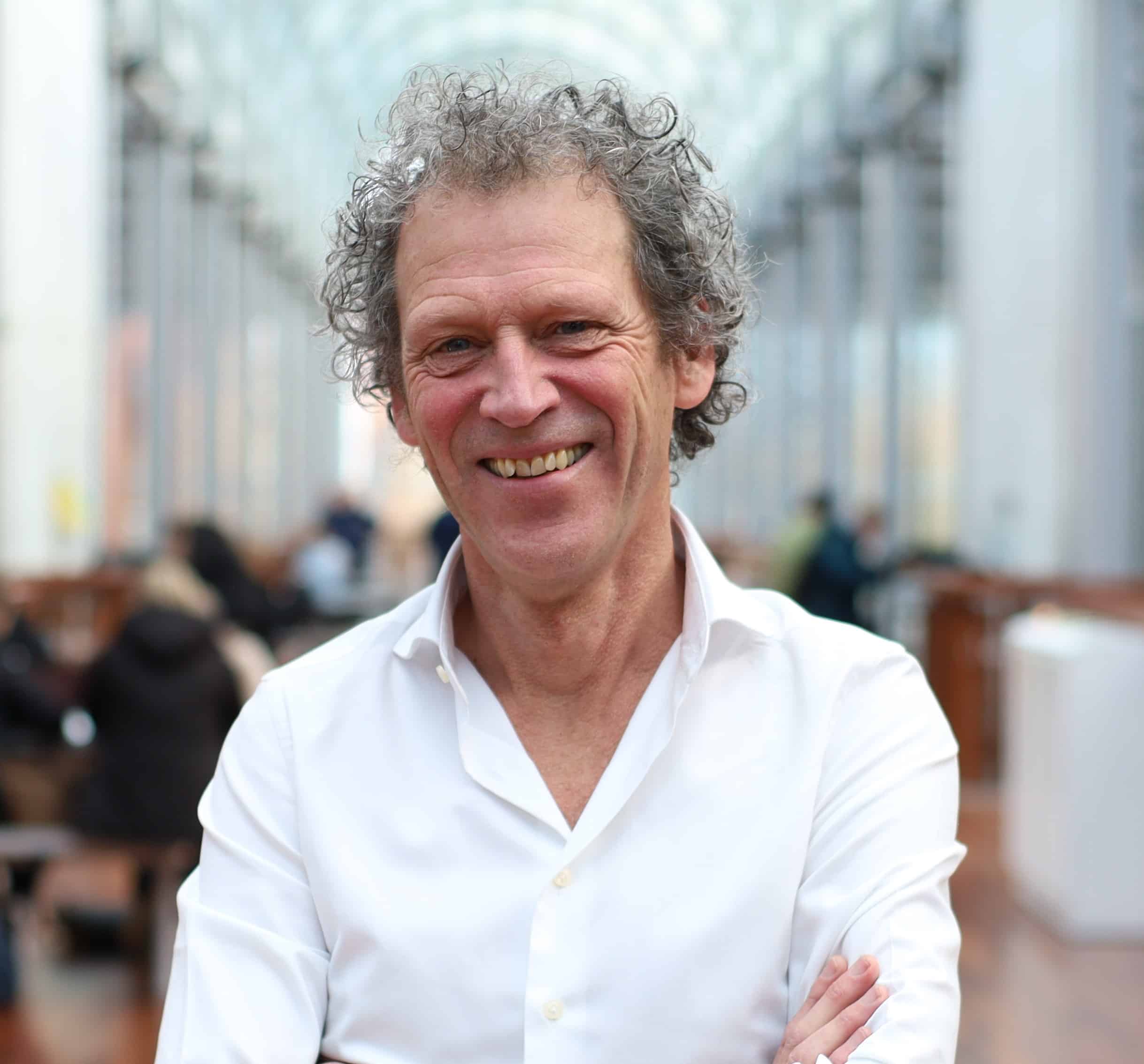 Bram Enning (captain of transformation)
Bram Enning has been working in and for higher education for over 25 years. He started as an information officer for prospective students, then became project secretary, scientific researcher, policy advisor and institutional researcher. He was captain of the Study Data Zone in the Acceleration Plan Education Innovation with ICT and responsible for, among other things, the realisation of the Privacy and Ethics Reference Framework and the Leadership Challenge with Data Analytics and AI. Besides being a captain of transformation at Npuls, Bram is coordinator of the IR team at University of Applied Sciences Leiden. Seeking connection is an important motivation for Bram; alone you go faster, together you go further.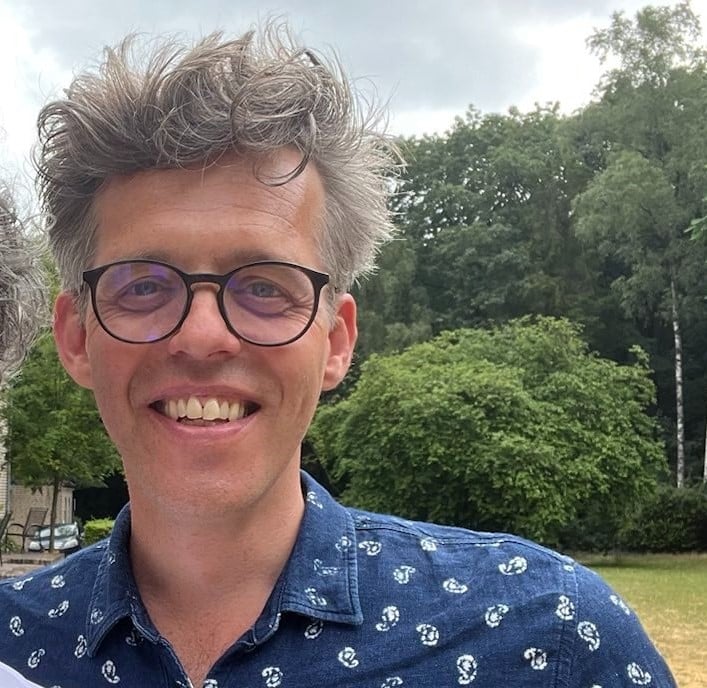 Dominique Campman (project manager)
The role of project manager of the Data & AI pilot hub suits Dominique well: "Working together with a group of people to create a clear structure in tackling a complex challenge and working together towards concrete results, that's where I like to put my energy." For the past 24 years, Dominique has worked in higher education in various roles. During that time, he also made a little side trip to secondary vocational education. As such, Dominique has worked as a programme, project and change manager, ict manager, coach, director of operations and CIO.
About his role at Npuls, Dominique says: "For me, working at Npuls feels like a great opportunity as well as a great responsibility. With involvement from all institutions and a duration of eight years, there is a playing field in front of us where we can make big differences. And that is simultaneously cool, exciting and also a huge challenge, which I am happy to contribute to."
With his daughter working as a teacher in primary education after PABO, he enjoys talking to her about their work in and for education and the challenges they both see. Nice to be able to learn from your daughter!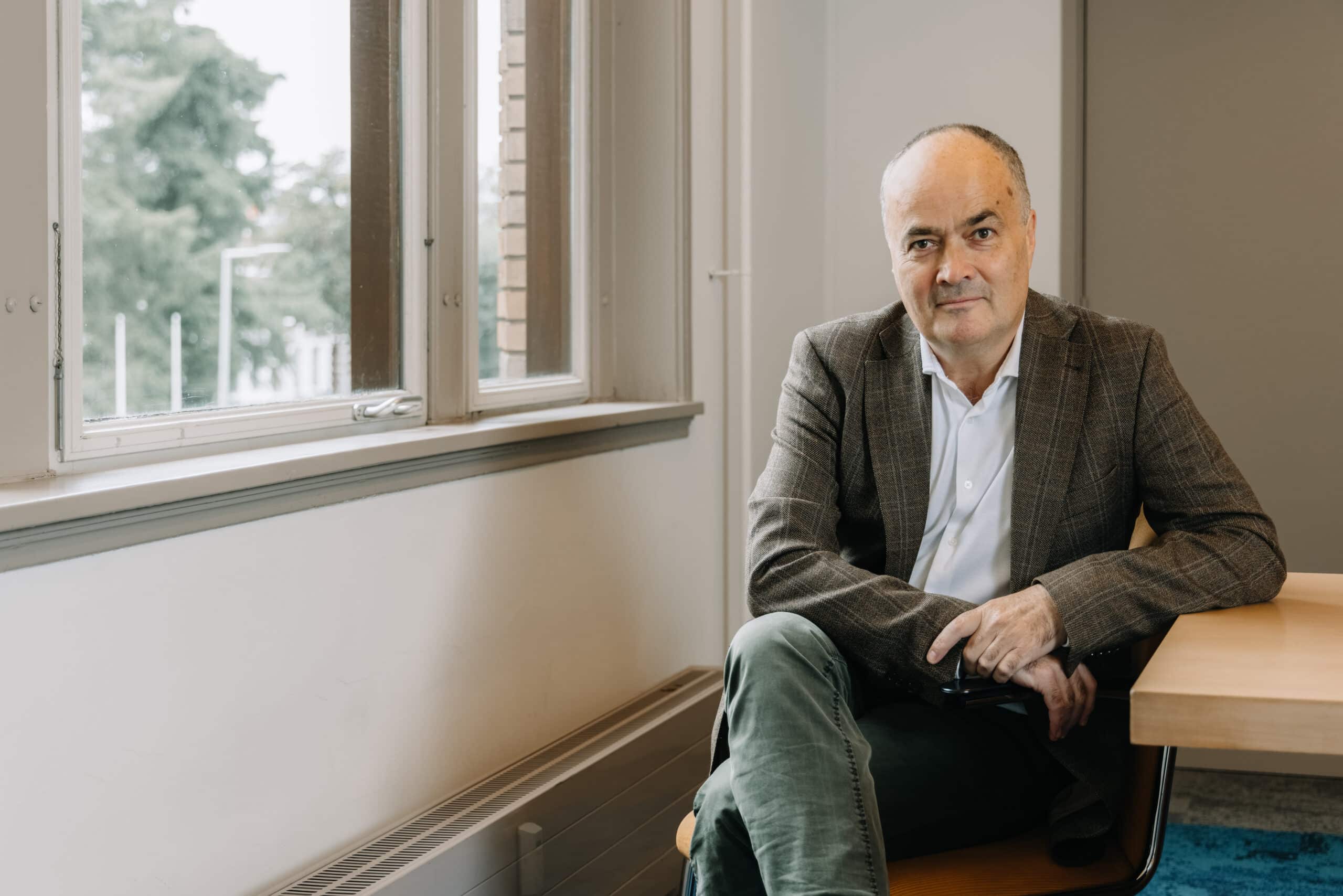 Jelle Kok (project manager)
Jelle Kok started as project manager of the EdTech pilot hub on 1 July. For the past 15 years, he has worked in various roles at the cutting edge of education, innovation, technology and entrepreneurship. Since 2015, he has been doing this through his own company Bridgeline. Jelle previously held the role of project manager of the EdTech for educational innovation working group within the Acceleration Plan for Educational Innovation with ICT. From this period, he brings with him experience and expertise, but also a first concrete project: Startup in Residence EdTech, of which a second edition is now running. In the coming period, he will work with an enthusiastic and inspired team to build an innovative EdTech ecosystem in which suppliers and institutions will cooperate on the basis of co-creation under public management.
Besides his work for Npuls, Jelle is a committee member within NWO's Take-off scheme, which stimulates academic spinoffs, and a member of the Supervisory Board of 'Het Huis Utrecht'. Jelle lives in a green part of north-east Utrecht with his wife and two daughters.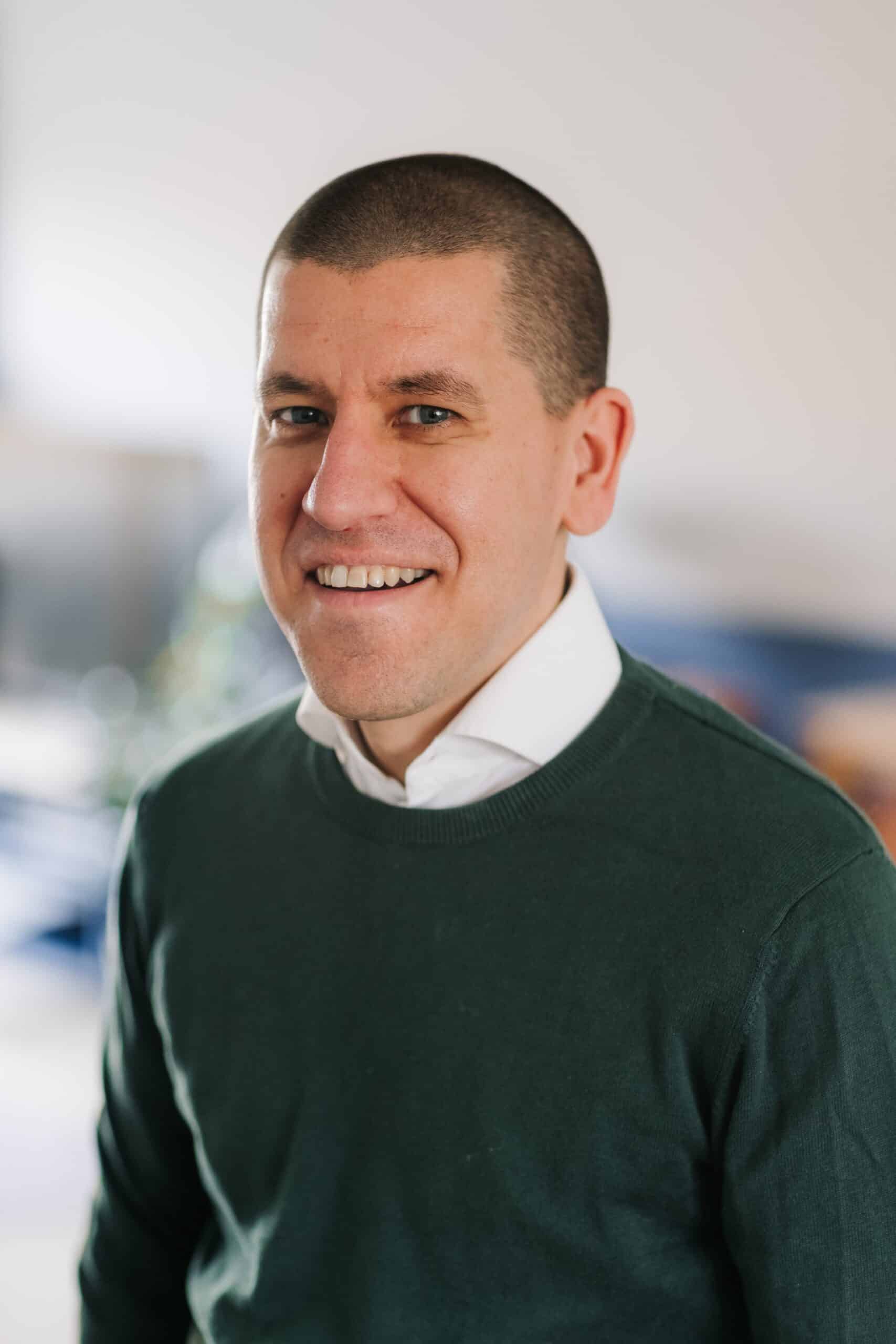 Esther van der Linde (project manager)
Esther van der Linde started 1 June as project manager of the XR pilot hub. Esther has worked as an advisor in education all her professional life, first at Utrecht University, then for 17 years at the HAN University of Applied Sciences and since 1.5 years at SURF. Themes she has worked on include professional development of teachers, flexible part-time education and educational innovation with it. In the Acceleration Plan for Educational Innovation with ICT, Esther was project manager of the Digital education of practical skills working group for two years, in this capacity she became fascinated by the possibilities of XR for education.
At work, Esther finds energy in creating preconditions that enable technology to improve the quality of education. She is married to a lecturer so education is also a frequent topic at home. In her spare time, she enjoys learning new things, hiking and cycling, and regularly wanders through meadows to protect meadow birds. Esther lives in Elst with husband Frank and 8-year-old daughter Meike.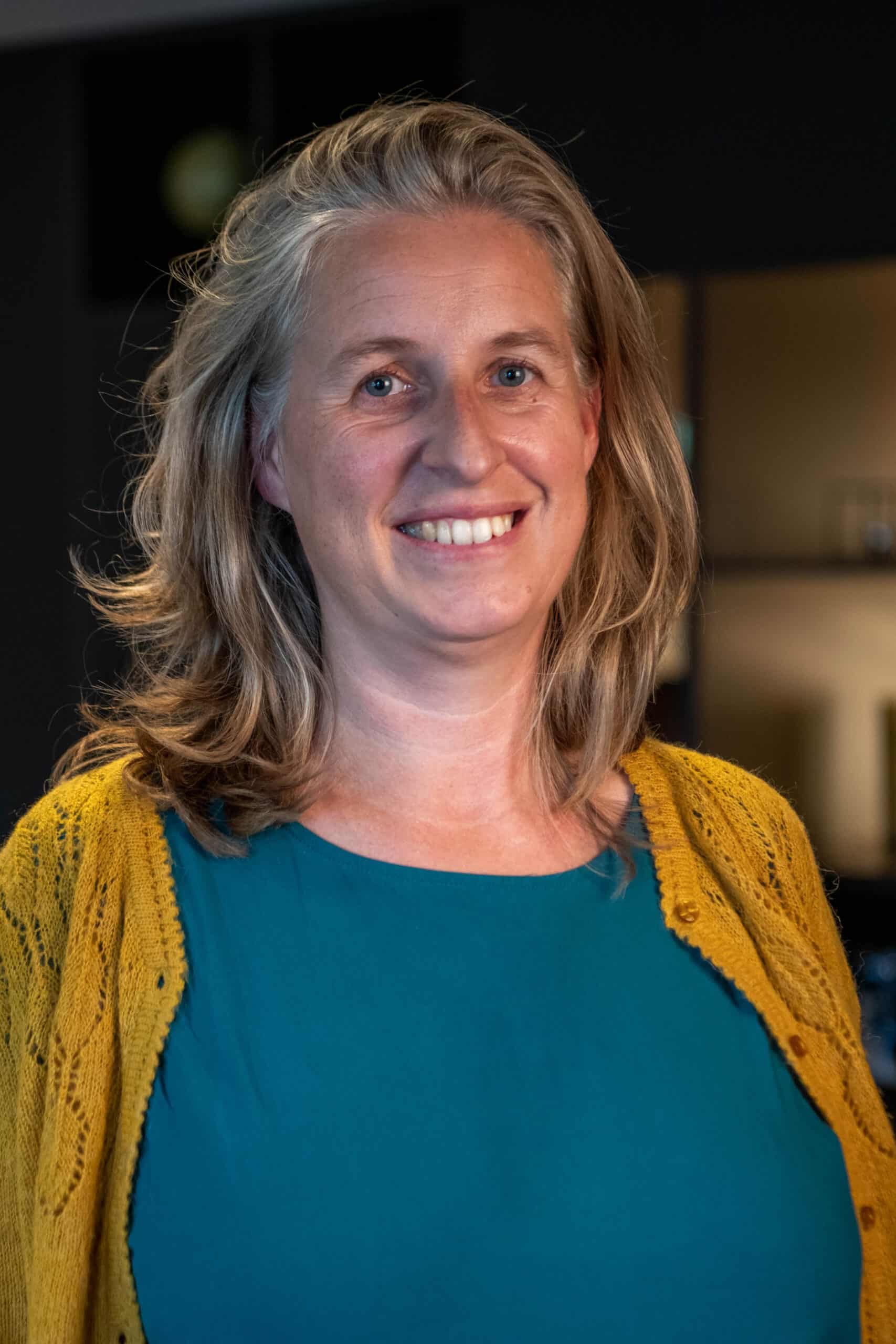 What exactly are captains of transformation, programme and project managers?
All Npuls captains of transformation spend half of their time working for Npuls and the other half of their time in their institution. The captains are the experts on the subject matter of their focus area. They work together with the programme manager and in close cooperation with the sectors to achieve the goals of their focus area.
The programme managers are on the staff of Npuls and responsible for the integral management of the transformation hub, including operations, finance & control and general affairs. Together with the captains of transformation, the programme managers are responsible for the day-to-day management of their focus areas. The Pilot hub programme manager is also the sparring partner of the project managers of the different pilot hubs.
The project managers of the pilot hubs are in charge of the day-to-day management of the pilot hub and coordinate the intended change, with an understanding of the subject matter. They take care of the planning of the pilot hub and keep the focus on the programme and project goals.