Today Ulrike Wild, Bram van der Kruk, Ashwin Brouwer, Aukje Leufkens, Irene Wannet, and Rose van Iperenburg start. Earlier, we welcomed Mark Fonds as Process Manager and soon Marjard Krijger will further strengthen the team as Operational Manager. After  summer, the final programme managers will start, Marian Kat-de Jong, Pauline Kamphorstm and Karin Eijsink.
We warmly welcome all new colleagues and wish them good luck at Npuls.
Meet the team below!
Transformation hub Digital educational resources
Lieke Rensink (programme manager)
Lieke Rensink started on 1 May as programme manager of the Digital educational resources transformation hub. Since 2017, at SURF, she has been involved in the topic of digital (open) educational resources in various roles. For Lieke, cooperation with educational institutions is always central. She started as project leader for Open Educational Resources at the Incentive Scheme Open and online education, and in recent years she has worked as an advisor within the Digital Educational Resources programme and as a connector for the Digital (open) educational resources zone of the Acceleration Plan. With her enthusiasm and perseverance, she will take up the organisation of the transformation hub and ensure the translation of issues at educational institutions into concrete results with which the transformation concerning digital educational resources can  be realised!
Lieke lives with her husband and two children aged 5 and 8 in Velp and enjoys being active: from winter sports, boxing at the gym to outings with her family.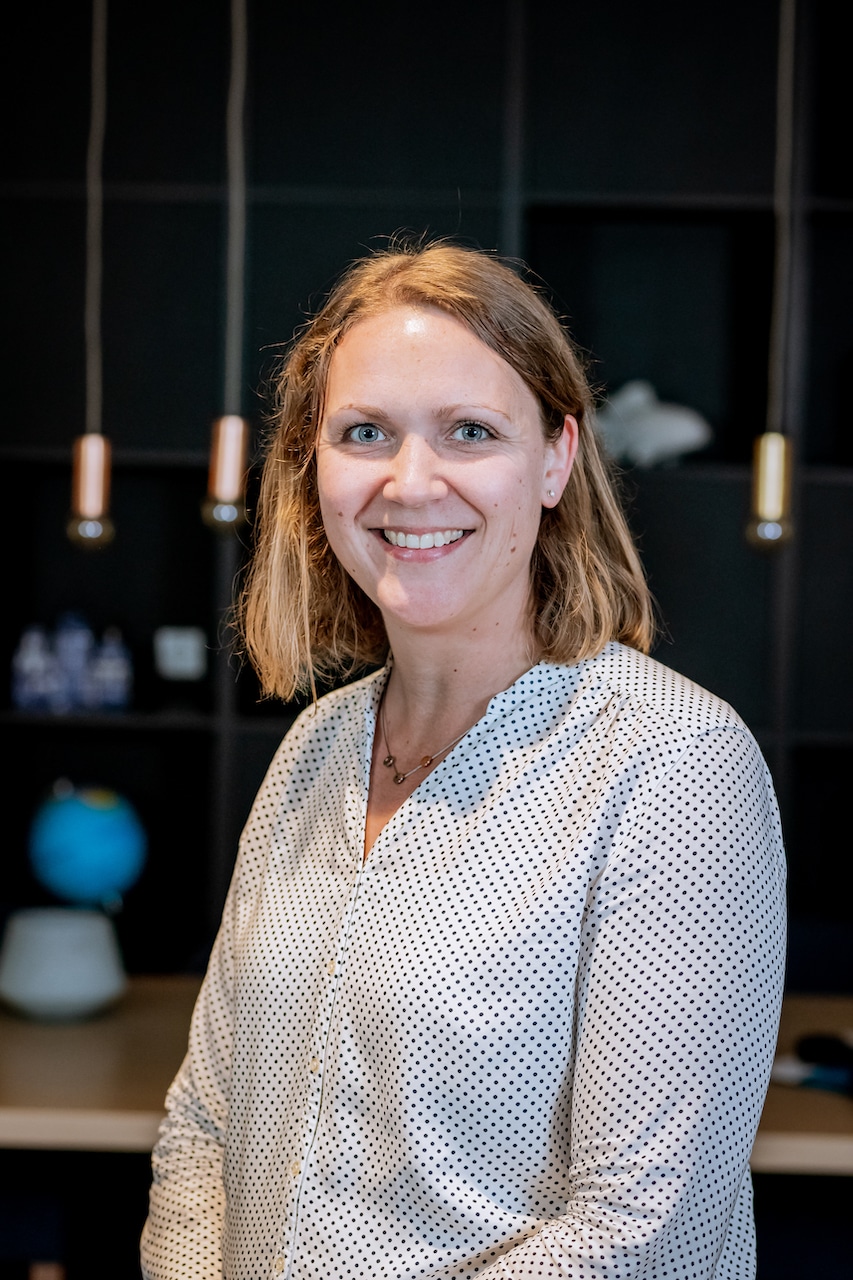 Menno de Waal (captain of transformation)
Menno de Waal has been involved in vocational and education training (VET) schools since 2009, starting as a lecturer in analytical chemistry in Amsterdam. In the ten years that followed, he became an advisor on digital educational resources. As captain of educational resources at Doorpakken op Digitalisering, Menno already worked for the VET sector on the theme Educational resources. With the start of Npuls, Menno will start working for all sectors.
Menno lives in Driebergen with his wife and two daughters. Several times a week, he drives to the Achterhoek region for his work at Graafschap College.
Talks on expanding the team of captains are ongoing.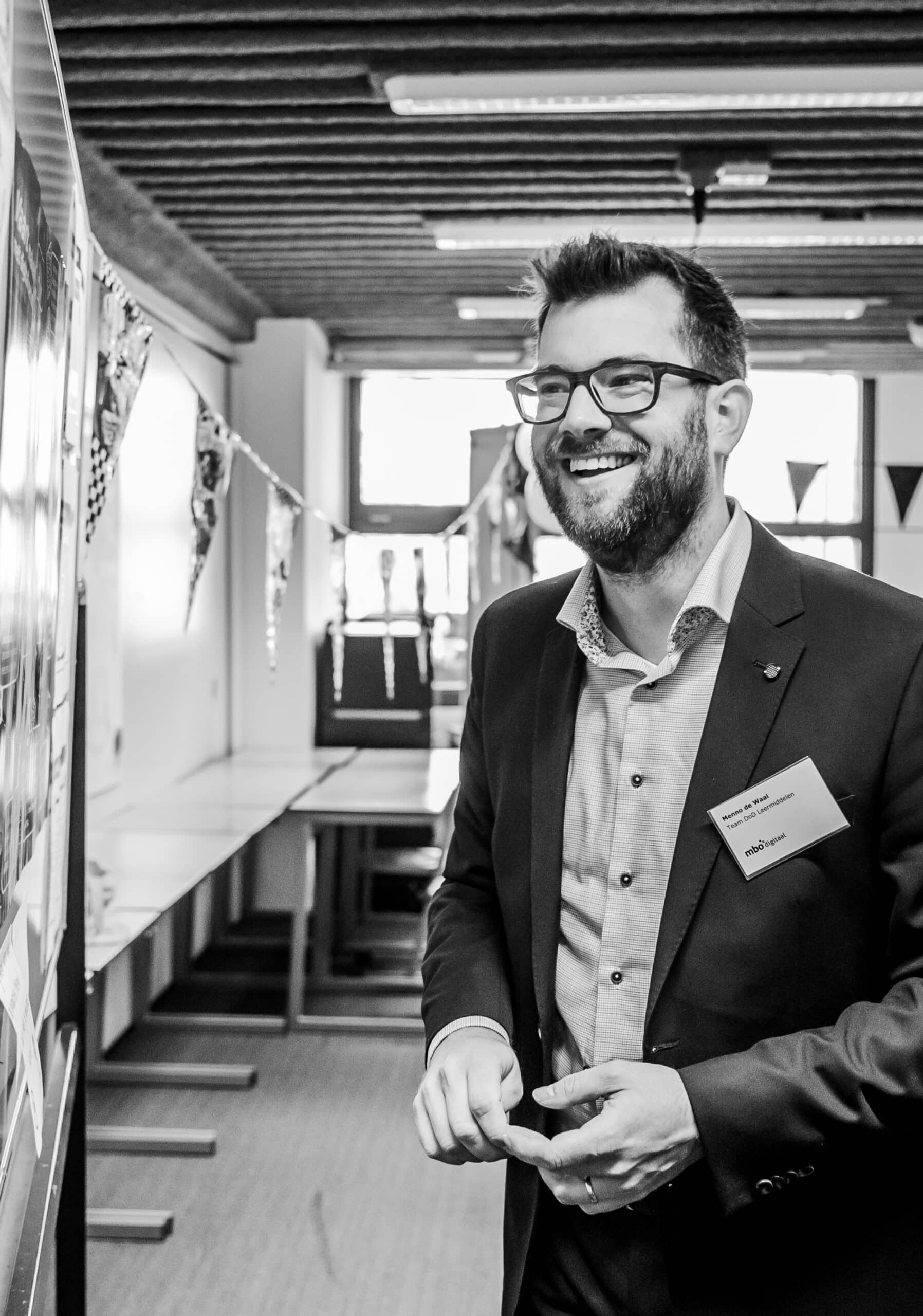 Transformation hub Agile and efficiently organised education
Pauline Kamphorst (programme manager)
Pauline Kamphorst, born and raised in Utrecht, has been working at different universities of applied sciences for over 17 years. She started as a developer, and team manager at a degree programme close to her heart: Social Legal Services at the Amsterdam university of applied sciences. She then became deputy director and Educational model project leader at Avans University of Applied Sciences. At Avans, she and her programme team have been supporting the educational transition to flexible and agile education for several years now.
Pauline lives in Houten with her husband Gerben and their three children. About her role at Npuls, she says: 'When our youngest son Jelmer, now 10 years old,  starts studying, he will be optimally supported on his learning path. Which will run through different educational institutions. I hope so, of course; that's what I'm happy to dedicate myself to at Npuls.' Pauline likes to discover new things. In her spare time, she likes to read, hike, and cycle, but she also enjoys relaxing in a hammock now and then.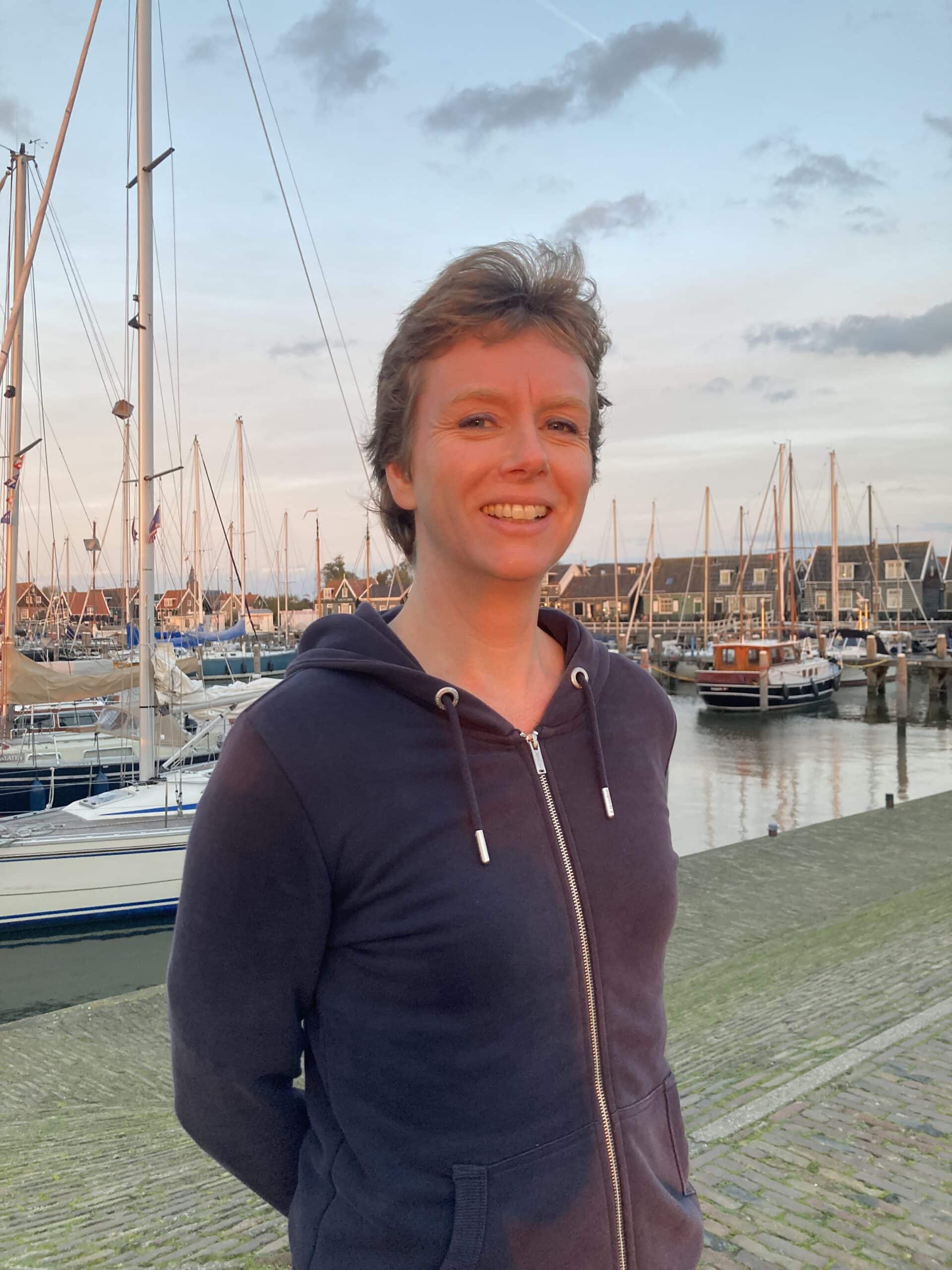 Ashwin Brouwer (captain of transformation)
Ashwin Brouwer has been working in vocational education training schools since 2009. Ashwin taught at Friesland College for eight years, always working on the connection between education and technology – both inside and outside the school.
After teaching, he started working as an innovation supervisor. In this role, together with students, colleagues, and partners, he took Friesland College further in the field of digitalisation, professional development, and flexibilisation. He is now happy to use this knowledge and experience as a captain for Npuls' Agile and efficiently organised education hub. Ashwin starts on 1 June.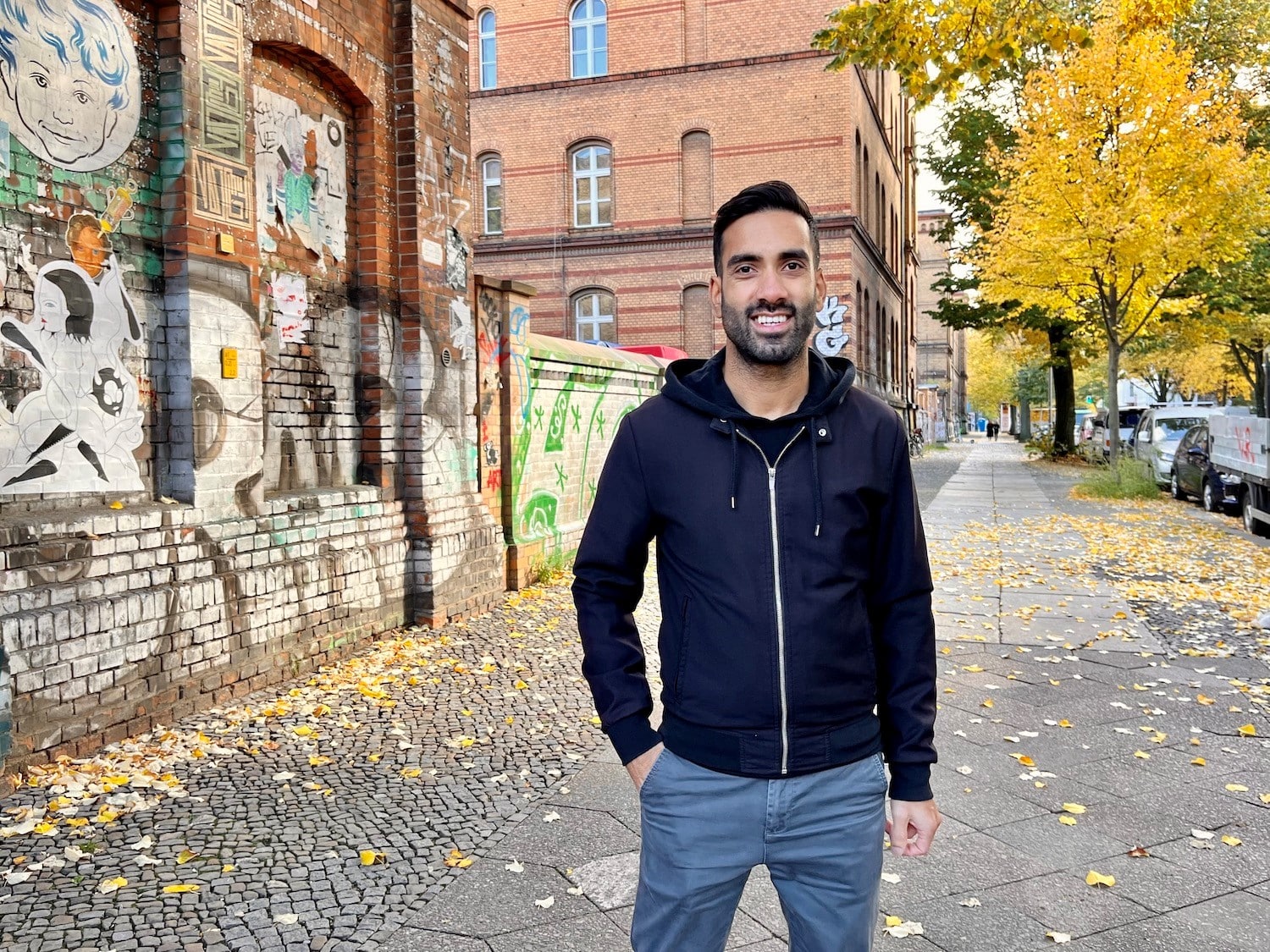 Bram van der Kruk (captain of transformation)
Bram van der Kruk works at the Amsterdam University of applied sciences and starts 1 June as one of the leaders of the Agile and Efficiently Organised Education transformation hub. Bram has been working in education his whole career; he worked as a lecturer in secondary and higher education, information manager, and project leader. He is also a lover of learning new things, cycling, and anything with a plug. Bram lives in Amsterdam with his wife, children and a small dog.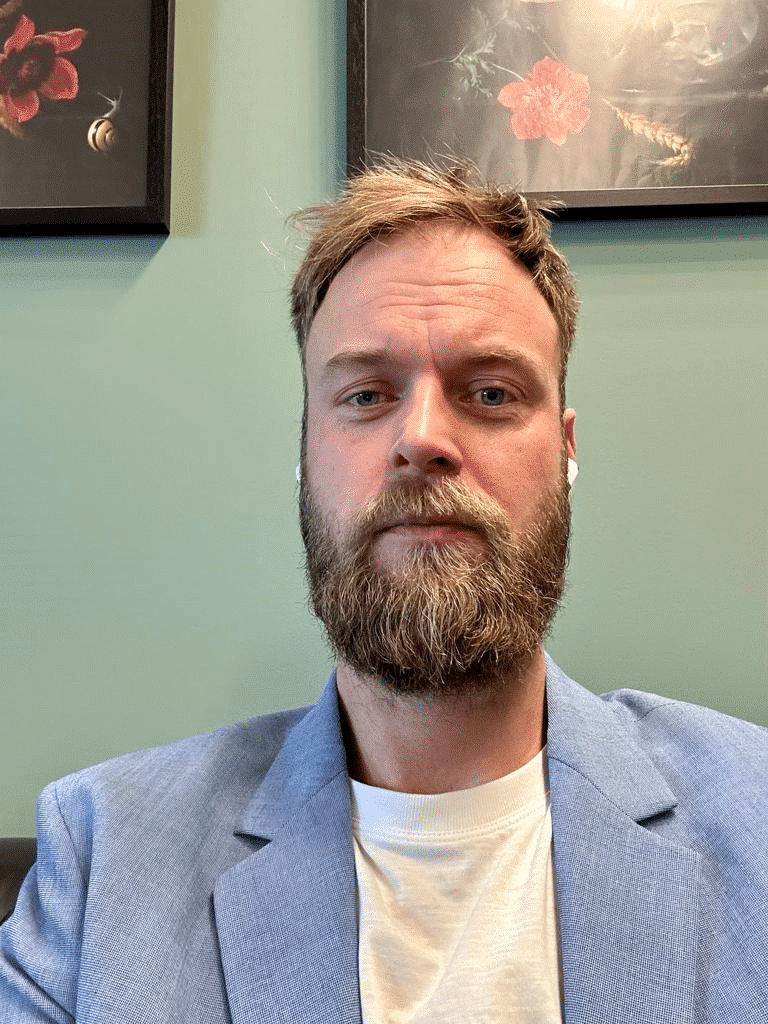 Ulrike Wild (captain of transformation)
Ulrike Wild starts on 1 June as captain of transformation of the Agile and efficiently organised education transformation hub. Ulrike works at Wageningen University & Research as programme director. She was one of the captains of the Flexibilisation education zone of the Acceleration Plan, where she co-created a Dutch National Pilot for the implementation of Microcredentialing and the Student Mobility pilot.
In Wageningen, she chairs the Board of Continuing Education. Ulrike is also a member of the Supervisory Board of Deltion College and of the Advisory Board of RheinMain Hochschule in Deutschland. For the Deutsches Hochschulforum, she acts as an expert advisor to German universities on strategic (educational innovation) issues.
Ulrike is a true Life Long Learner with degrees in biology, classical music, and (organisational) psychology. Her motivation: enrich higher education and, where necessary, change it with the opportunities offered by digitalisation, keeping Wayne Gretzky's motto in mind: Skate where the puck is going, not where it's been.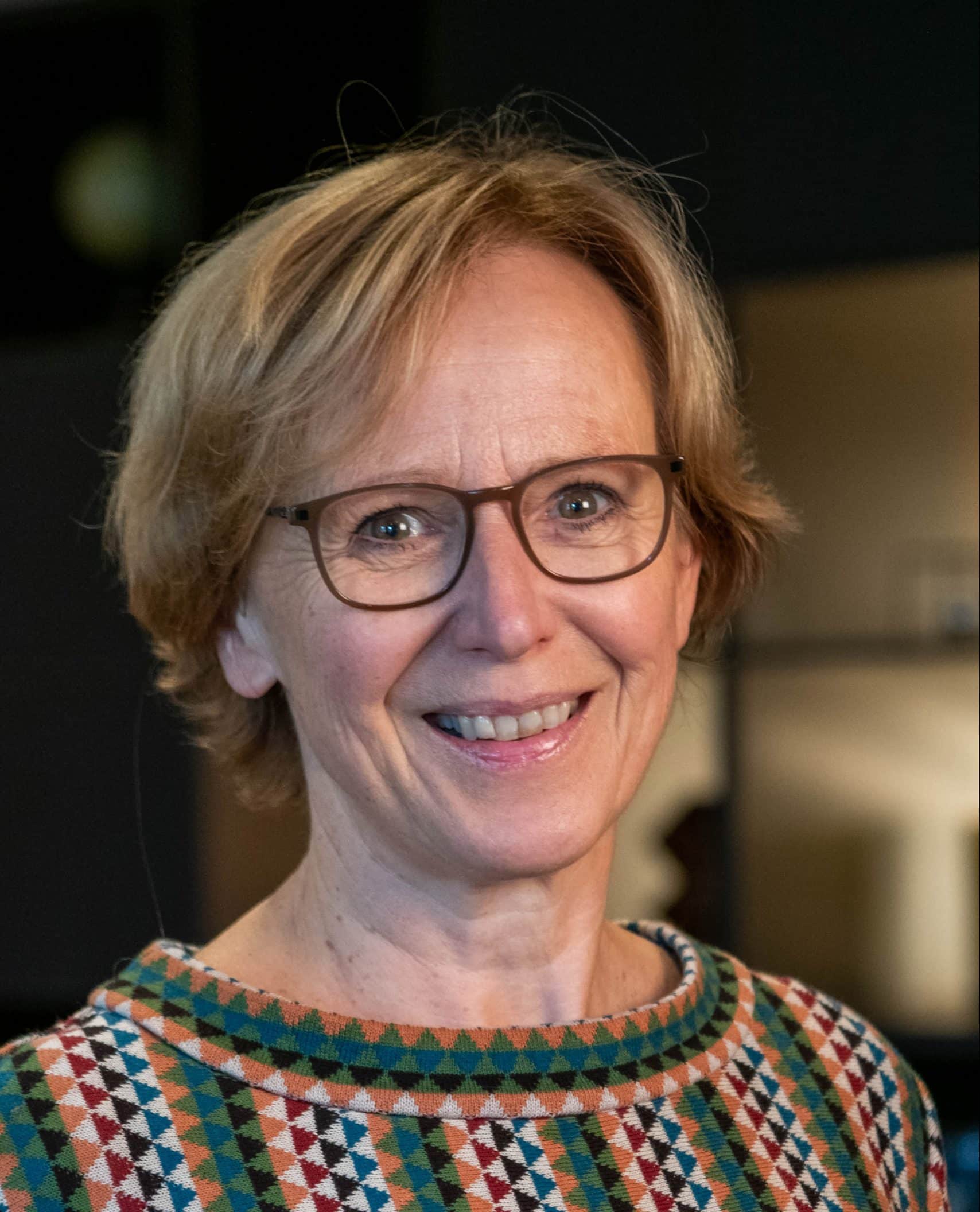 Marian Kat-de Jong (programme manager)
Marian Kat-de Jong is an educational innovator at heart. For the past 11 years, she has fulfilled various roles in and around education within Avans University of Applied Sciences. Marian currently works at Avans' Learning and Innovation Centre, where she collaborates as policy manager to realise the educational ambition of the university.
From 2019 to 2021, Marian was active as a connector in the Acceleration Plan, in Facilitating professional development zone. From that role, and as an enthusiastic member of the Comenius network, she co-founded the 'Vraagbaak Online Onderwijs' in March 2020.
Marian lives in Son en Breugel in Brabant with her husband Jelle and two children aged 7 and 9. Marian will start in her role as programme manager on 21 August.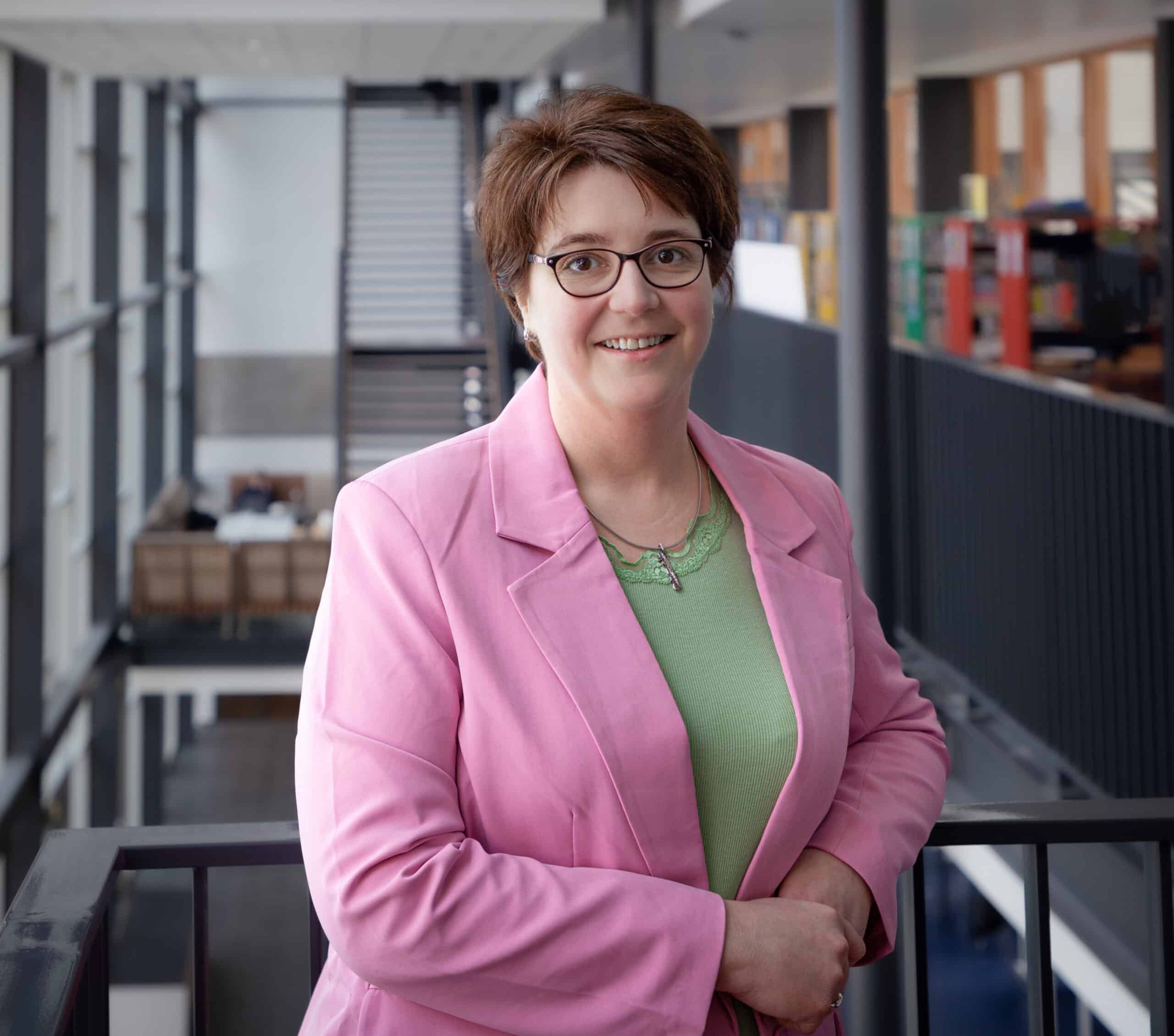 Aukje Leufkens (captain of transformation)
Aukje Leufkens starts 1 June as the captain of transformation of Knowledge Infrastructure. Aukje obtained her PhD from Tilburg University on research into collaboration in shipbuilding. Since 2020, she has worked at Tilburg University as operational manager of EDUiLAB (Educational Innovation Lab). With her team, she stimulates innovation within education. She is responsible for educational innovation projects within the faculties, but also for projects at national level such as the pilot microcredentials.
Aukje is married to Johan and together they have three daughters. In her spare time, she sews clothes for the whole family. She also sings in a choir, enjoys sports, and likes playing games with family and friends.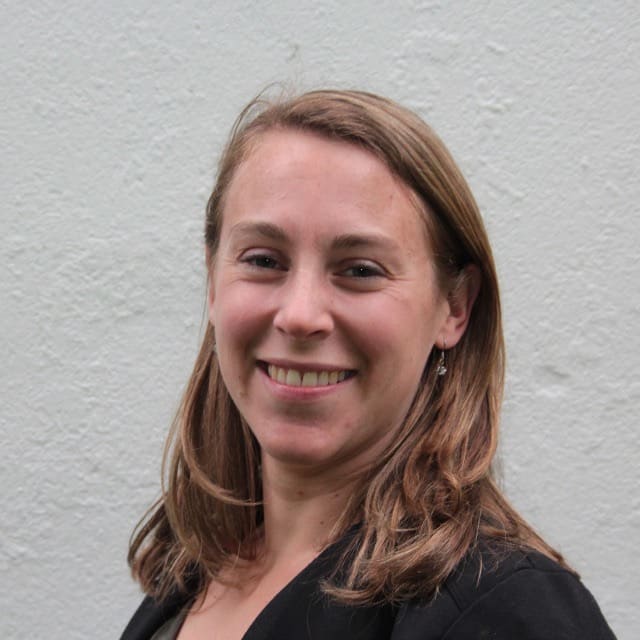 Irene Wannet (captain of transformation)
Irene is an enthusiastic educationalist with extensive experience, particularly in secondary education. Irene has been working at ROC (VET) Nijmegen for seven years, where she supervises educational teams in areas such as educational innovation. She is also involved in several ROC-wide themes such as flexible education, formative action and accountability. Irene is looking forward to starting on 1 June as captain of transformation of the Knowledge Infrastructure.
Irene lives with her 10-year-old son, 8-year-old daughter and their dog in Arnhem. In her spare time, she occasionally tries horseriding or riding her road bike.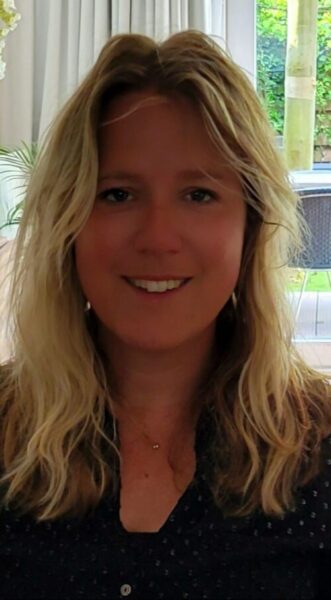 Technology Infrastructure
Jos van der Woude (programme manager)
Jos van der Woude started on 1 May as programme manager of Technology infrastructure. Jos is an ambitious and innovative professional who makes a visible contribution to achieving organisational goals in education. To this end, he uses his 20+ years of experience in programme and project management, five years of experience in agile transformation, organisational sensitivity, analytical ability, presentation skills, listening skills, perseverance and his personality. Jos gained his rich experience in various positions at Utrecht University of Applied Sciences, Arnhem and Nijmegen University of Applied Sciences, and most recently at Delft University of Technology.
Jos lives in Utrecht with Chris and is looking forward to the arrival of his second grandchild.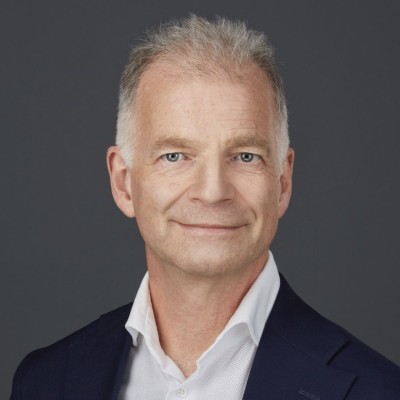 Rose van Iperenburg (captain of transformation)
Rose van Iperenburg is the Concern Information Manager at HAN University of Applied Sciences. The common thread in her career is helping with the transition. To this end, Rose takes a role in connection (organisational) strategy and the underlying information provision (technology). Rose derives great pleasure and energy from translating the strategy into the underlying information provision, implementing the necessary changes and connecting with colleagues and the many different stakeholders. As a CSC member at SURF, she contributes to sector developments. Rose is also a steering committee member of the Digital Competence Centre for Applied Research (DCC PO) and was a steering committee member of the Higher Education Sector Architecture (HOSA).
Rose started her career at healthcare insurer VGZ as a Team Manager, where she soon realised that when it comes to organisational change and renewal, the underlying technology is crucial. Rose starts on 1 June as captain of transformation of the Technology infrastructure.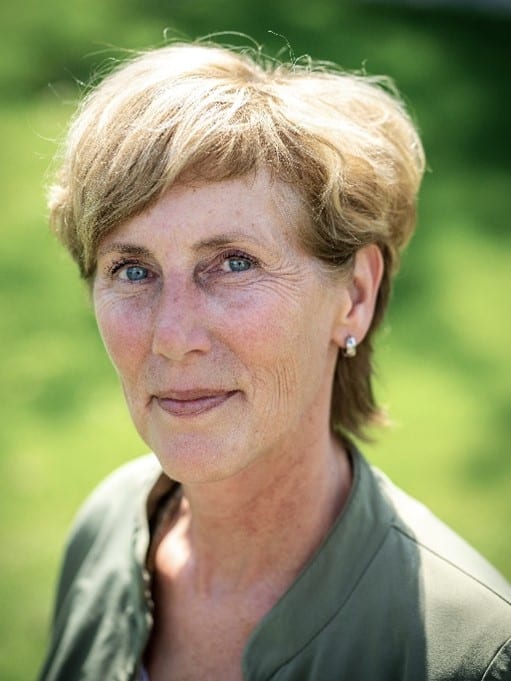 Karin Eijsink (programme manager)
Karin Eijsink starts on 1 September as pilot hub programme manager at Npuls. She is a senior project and programme manager with extensive experience in various disciplines of business, including Technology, Finance, Data, and Logistics.
In recent years, Karin has worked at Summa College, a vocational and education training school (VET) in the Eindhoven region, as Manager of Management Information on the implementation of data-driven working. She set up and led a team working on building a new reporting environment and conducting data surveys on, among other things, student dropouts. In doing so, she has established many contacts and collaborated with other institutions and at MBO Digitaal.
In her spare time, Karin enjoys going on holiday to Italy, hiking and cycling, and doing yoga. Karin lives in Geldrop, is married and has two sons who are currently following tertiary education.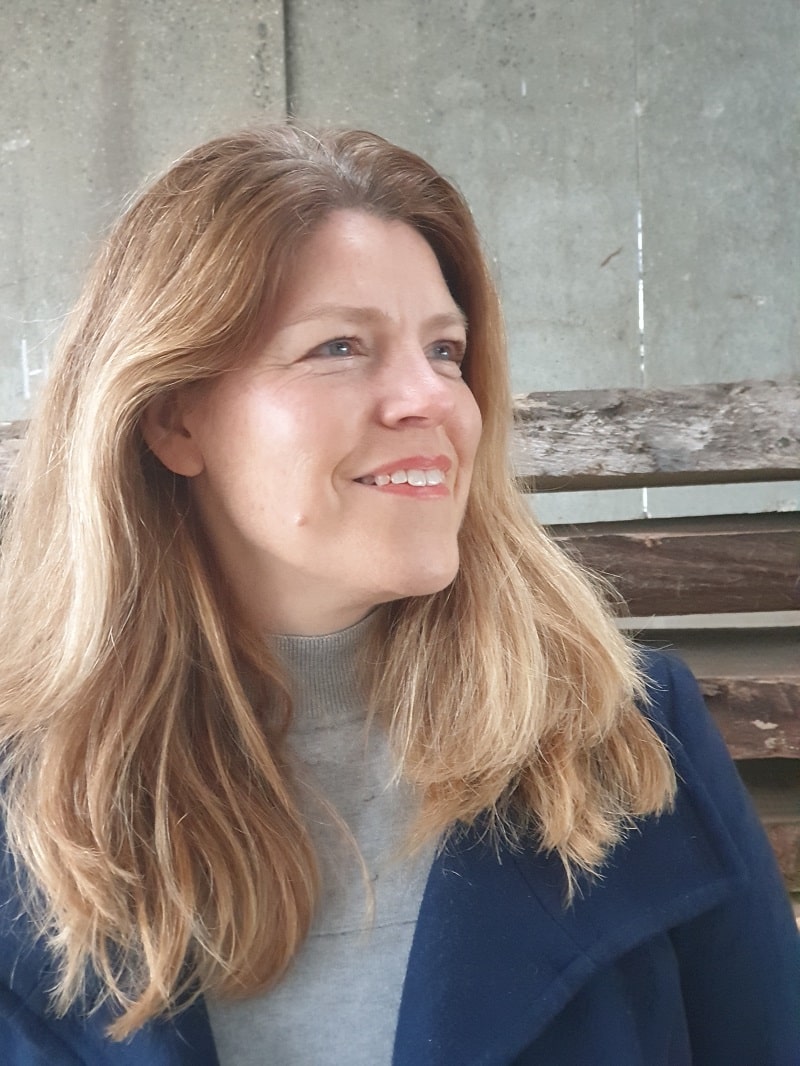 Mark Fonds (proces manager)
Mark Fonds started as process manager at Npuls on 1 April. Mark, born on Texel: "You can get the islander away from the island, but you can't get the island out of the islander."
Mark started his career as a drawing and handicrafts teacher and has a background as a philosopher-psychologist/psychonomics and methods scholar. Mark spent eight years as a self-taught designer at various startups in the US. After his time in the US, Mark worked as a UX lead at a design agency for 15 years. Five years ago, Mark started working in the public sector at the municipality of Amsterdam.
He loves big questions like "What is awareness? And at the same time, he is a carpenter and enjoys building furniture from pallet wood. He does that, among others, in the eco-village Bergen, where he lives with his wife Lulu. His son Tex (21) travels around Europe, exploring the world and himself.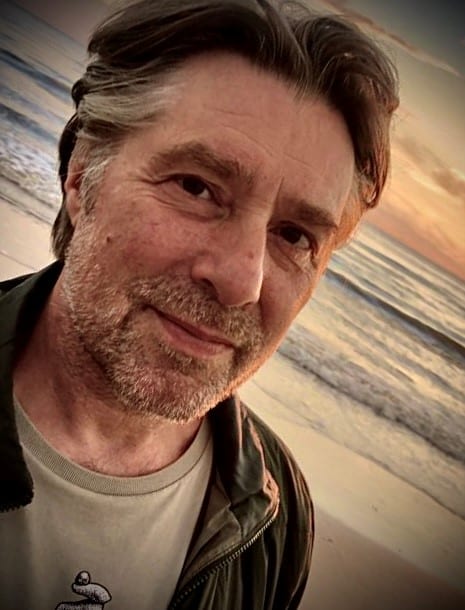 Marjard Krijger (operational manager)
Marjard Krijger will start as Operational Manager from 1 July. He has a broad background in finance and technology projects. In recent years, he worked at a programme of the municipality of Utrecht aimed at the (continuous) improvement of business processes. Marjard about his role at Npuls: 'I am very much looking forward to my role at Npuls. In the first place because I believe in the mission of Npuls, but also because of the enthusiasm of the people I have met so far.
Marjard is 55 years old and lives with his wife in Utrecht. Their two children have recently left home, but fortunately live with a short bike ride. Outside his professional life, he has a passion for running and skiing. He is also active as a football referee.